Westmount
Our main clinic is located in Westmount, on the 4th floor of a luxurious establishment, at the cutting edge of technology and in a chic and relaxing setting.
Dr. Karl Schwarz
Founder and Medical Director of the plastic surgery clinic at Clinique K

Throughout the years, Dr. Karl Schwarz not only founded and developed a state-of-the-art practice in cosmetic surgery, he also built a reputation for technical excellence and kindness towards his patients.

It is therefore not surprising that he has been mentioned in more than 25 publications and that he is the recipient of numerous awards from the medical community. A respected expert in his field, he continues to train future plastic surgeons in advanced techniques.

He is a certified member of the American Board of Plastic Surgery and the Royal College of Physicians and Surgeons of Canada.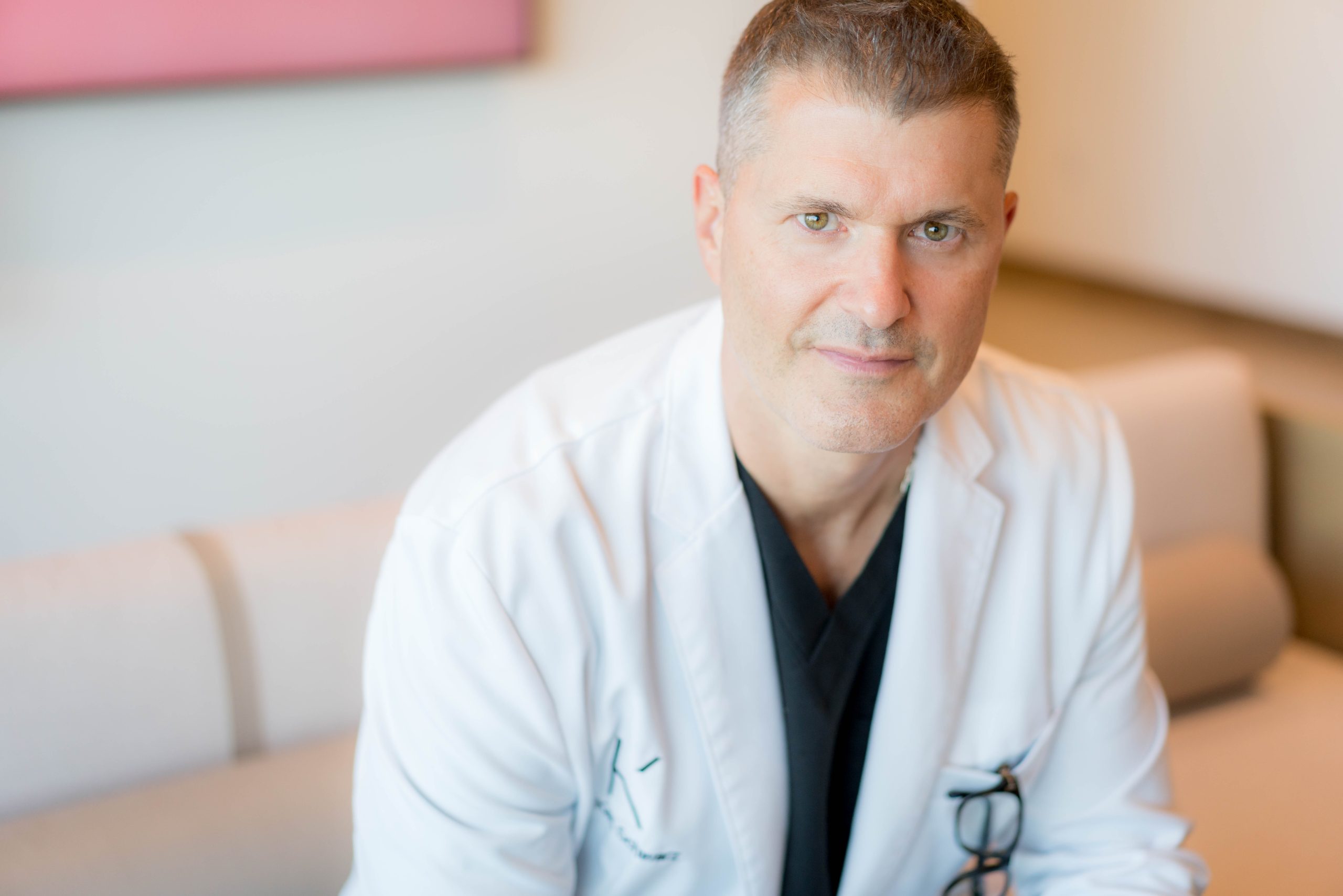 We are located at 1100 Atwater Avenue, Suite #4100, Westmount, Quebec, H3Z 2Y3.

The main entrance to the building is on Atwater Avenue closer to Tupper Street.

See map below.

The closest parking to our office is located behind the building on Tupper street (4040 rue Tupper).

There are also many street parking spots available around the building.
Dr. Joan Sauvageau
DR. JOAN SAUVAGEAU IS THE REFERENCE IN PLASTIC AND AESTHETIC SURGERIES ON THE SOUTH SHORE OF MONTREAL

With more than 20 years of experience in the health care sector, Dr. Sauvageau began specializing in cosmetic surgery in 2008.

She worked for many years at Charles-LeMoyne Hospital as a plastic surgeon, specifically in breast reconstruction, hand surgery, microsurgery and skin cancer. She is highly attentive to patient needs, offers personalized medical care, and believes that each patient is unique.

A mother of three young children, Dr. Sauvageau chose to continue her practice in a private setting for better work-family balance.

Passionate about cosmetic surgery, she is delighted to join the large family of Dr. Schwarz's renowned Clinique K and share her substantial expertise with clients on the South Shore of Montreal.